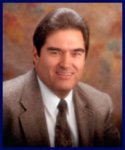 Larry E. Keller
801-376-1221
keller@osmondrealestate.com
Online contact form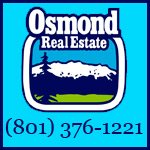 About Larry E. Keller
---
Specializing In:
RESIDENTIAL: Homes, Apartments, Condos, Land, and New Construction, Commercial, REO properties

Real Estate Education/Education:
Real Estate Sales Agent Education and License 1984
GRI - Graduate Realtor Institute 1985
CRS - Certified Residential Specialist 1993
Bachelor of Arts Degree in Communications from BYU in 1976

Real Estate Experience
Member of Utah County Association of Realtors Million Dollar Club
Over 41 years sales experience in Utah County
Over 31 years Real Estate Sales Experience in Utah County
Named "Realtor Associate of the Year" for all of Utah County
Company Top Selling Agent 1985,2012
Company Wide Top Sales Agent 1996
County Realtor Spirit Award 1992, 1993
Excellence in Real Estate Award 2001, 2002, 2003, 2004, 2005, 2006,2007,2008,2009,2010,2011,2012,2013,2014
Silver & Gold Master Realtor 1993, 1994, 1995, 1996, 1998
Platinum Master Realtor 1999, 2000, 2002, 2003

Associations:
Utah County, Utah State, and National Association of Realtors
National Residential Sales Council
Graduate Realtor Institute of Utah

Realtor & Community Involvement:
Past Director of Board of Directors of Utah County Association of Realtors
Past Chairman of Numerous Association Committees
Served on numerous Association and Community Related Committees.

Hobbies:
Antique Trucks, Photography, Hunting, Fishing, and music (trumpet)



"I'm Selling "Utah", a Piece at a Time"

Take your time and look around. I have created this site to help you find information on buying or selling a home. My goal is to help you find the perfect home at the lowest possible price or to help you sell your current home at the highest price the market will support.





Testimonials
---
It was a pleasure to work with you. I look forward to doing business with you again. I appreciate all your care, patience, and hard work.
Sincerely,
Ricky Garcia
Larry, In a day when integrity waivers in some....I want you to know that I am proud to refer anyone to you and your company. I appreciate the help and am glad you took care of the Scott's in a professional way.
Thanks again,
Steve Sther
Dear larry, Just a quick note to say congratulations on your recent reward of the "Master Realtor Award" and the "Excellence in Real Estate Award" Well done!! We just had to send a letter when we saw it in the paper and it reminded us of the great job you did to help us into a home and a great price and timely manner you did it in! Thank you again and congratulations.
Sincerely, Andrew and Samantha Forsythe
Dear Larry, Bill & I wanted to thank you for all of your help with the house. Everything is working our great for us. TIt's a great neighborhood. If your ever in the neighborhood stop by and see the changes we've made.
Thanks much, Yem Wing
Larry, We just wanted to thank you for all your help and hard work. We really appreciate it and love our new home.
Thanks again! Jordan & Lacey Davies
Jeff (Broker), Would you be kind enough to present this (plaque) to Larry Keller at your next staff meeting. He had to choose between honorable-conduct & more money. He chose well & that deserves both recognition & applause! He is a winner.
Thanks, Lamont Kinkade (Broker of Aspen Leaf Realty)